Women In Business Breakfast | A Woman's Journey into Public Service
Women In Business Breakfast | A Woman's Journey into Public Service
Wednesday, November 3, 2021 (7:30 AM - 9:00 AM) (CDT)
Description
Women are 51% of the U.S. population and yet are very underrepresented in political and public office. We need more women in these positions of power where they can influence public policy and make positive change for our society. But how do you get started in politics?
The event will include a panel session with 4 very accomplished local female leaders who will discuss the importance of having our voice heard and share their journey to getting elected. If you have ever considered running for office and don't know where to start, or want to support more women devoting their time to public service, come listen to - and learn - from these remarkable women.
NACC and WIB plan to make this an annual event, with the focus in 2021 being on non-partisan municipal races.
WIB will also be collecting donations for our not-for-profit partner, Catholic Charities, Diocese of Joliet. Catholic Charities offers supportive housing programs for families who are homeless. (Donations can also be made during your registration.)
PANELISTS:
Kristin Fitzgerald, NCUSD 203 School Board Director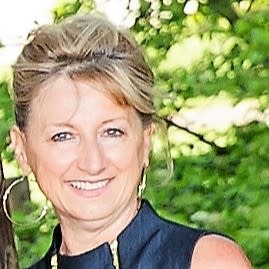 Patti Gustin, Naperville City Councilwoman
Mary Gibson, Vice President, Naperville Park District Board of Commissioners
Mary Gibson, a Naperville resident since 2014, was elected to the Park Board in 2021. She grew up in Lisle, and after living in moving around for school and work, she and her husband knew that Naperville was where they wanted to raise their family. Mary is a mother of three young children and a former director at a data analytics firm where she advised Fortune 500 companies, government entities, and non-profits on public sentiment, unforeseen risks and strategic opportunities. After being a working parent for a while, she made the decision to pause her career to stay home with her growing family. She has a bachelor's degree in Political Science and History from the University of Dayton and a master's degree in Social Science from the University of Chicago.
Judith Brodhead, former Councilwoman, City of Naperville
Judith Brodhead was elected to the Naperville City Council in 2009 and served until 2021. Before that, she served on the Transportation Advisory Board, the Plan Commission, and the Zoning Board of Appeals. For several years she directed the Leadership Academy for the Naperville Area Chamber of Commerce. During her time on Council, she was the Legislative Representative for Naperville for the DuPage Mayors and Managers Conference, and a member of the NCTV-17 Board of Directors, the Riverwalk Commission, the Downtown Advisory Commission, and the Community Alliance for Prevention. She has been an English professor at North Central College since 1990, where she also is the Coordinator of Cultural Events. She and her husband Gary Smith are the parents of three grown children: Matthew, Sarah, and Garrett. Judith currently chairs SECA, the Special Events and Cultural Amenities Commission.
CORPORATE WIB SPONSORS:

White Eagle Golf Club, Inc.
3400 Club Drive
Naperville, IL 60564-5920 United States

Event Contact
Linda Oglesbee

Wednesday, November 3, 2021 (7:30 AM - 9:00 AM) (CDT)
Categories
Women in Business Breakfast
Women In Business

Registered Guests
5
Chairman's Circle and Community Partners