Small Business Owners Committee | Business Owners Success Series | Cybersecurity for Small and Medium Businesses (Virtual)
Small Business Owners Committee | Business Owners Success Series | Cybersecurity for Small and Medium Businesses (Virtual)
Wednesday, March 17, 2021 (11:00 AM - 12:30 PM) (CDT)
Description
When it comes to starting a small business, new owners have many decisions to make and too frequently leave cybersecurity measures by the wayside. Unless they focus on shoring up their defenses, they may inadvertently end up leaving points of entry wide open for hackers. That can be a major problem. A report by the U.S. National Cyber Security Alliance estimated that 60% of all SMBs fail within six months of a cyberattack.
Cybersecurity adviser, Niaz Hoda, will present this workshop highlighting the growing importance of establishing safeguards in small and medium businesses.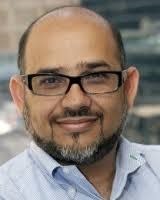 Niaz manages all aspects of ZAKIANT Technologies robust information technology infrastructure with a focus on security, business continuity and high availability of systems. Niaz has more than 25 years of experience helping organizations harness leading edge technology to achieve ambitious business goals. During his tenure, he has been involved in the design, implementation and management of robust and sustainable IT infrastructure. Prior to joining Zakiant, Niaz served with Pansophic Learning, Capital Education, Cardean Learning Group, AOL, Rush University Medical Center, Fireman Fund's Insurance and Webvision. Niaz has a B.S. in Computer Science from National University, Los Angeles and holds an MBA in Leadership and Change Management from New York Institute of Technology.

In his spare time, Niaz volunteers his time to help establish new refugee families in the Chicagoland area and is also a member of Advisory Councils of ICNA Relief.
Event Contact
Lindsay Ewing

Chairman's Circle and President's Circle Members