Discover the Most Underutilized Tool of Small and Mid-sized Businesses
Wednesday, July 22, 2020 (9:00 AM - 11:00 AM) (CDT)
Description
Small and mid-sized companies are under constant pressure to perform. From competing with bigger players at a fraction of their budgets to attracting the right talent in order to succeed, effectively navigating these demands is a constant challenge.
There is one tool, if leveraged the right way, that becomes a powerful asset in supporting the growth of a business.
Your brand.
Adapting to shifting market challenges and evolving customer needs while managing your day-to-day operations can be demanding. Your brand should help make your efforts easier. It should not only relieve the pressures on your business, but should support it every step of the way.
Julie Hamilton - brand expert and co-owner of +Intention - will guide you through a discussion on the ways a brand can truly impact your business and help you uncover untapped potential in your own brand.
Join us for this interactive workshop and conversation where we'll explore:
What actually influences your customers in their decision-making process
How to purposefully build your brand with your customer in mind
A way to assess the effectiveness of your current brand
---
Speaker Bio: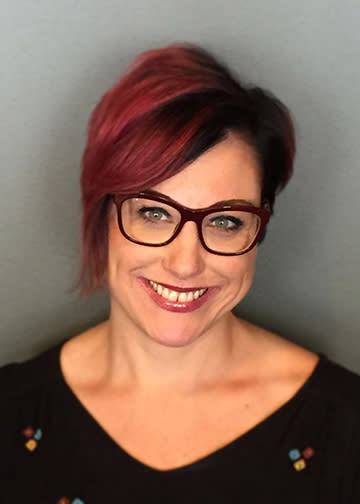 Julie is a co-founder and principal of +Intention. With two decades as an established brand marketer and former advertising agency executive, she brings both her extensive experience and electric energy to her work.
Over her years in account management, Julie has led marketing efforts and brand initiatives for global organizations such as McDonald's, Shire, and Hasbro. In addition to serving as a strategic partner to many executive-level marketers and company owners, Julie oversaw a multi-faceted campaign in partnership with the International Olympic Committee, and managed one of the world's largest promotional efforts: Monopoly at McDonald's. In that time, she demonstrated her understanding not only of what it takes to drive her client's business forward, but how to lead the growth of her respective business in a sustainable way. She brings that collective experience to her work today at +Intention.
When Julie's not with clients, she loves hosting panel discussions and speaking at industry events about female leadership, brand marketing, and agency/studio life. Julie also serves on the board of governors at the Mid-America Club and serves on the board as Board Chair for Facing Forward to End Homelessness.
Julie resides in Aurora with her husband, Ian, and their dogs, Clutch and Biscuit.
---
About +Intention:
+Intention is a strategic branding and design studio built on the belief that purposefully designed brands not only have the ability to connect customers with companies in a meaningful way, but the power to propel a business forward.
By leveraging our blend of leadership experience with mid-sized organizations, client work with large global businesses, and industry skill sets in design, branding, and marketing, we deliver comprehensive thinking to clients looking for inspiring and impactful work.
---
Contact Information:
Julie Hamilton: julie.hamilton@workwithintention.com
+Intention: https://www.workwithintention.com/
Facebook: https://www.facebook.com/workwithintention
LinkedIn: https://www.linkedin.com/company/intention
Instagram: https://www.instagram.com/weareintention
You have the option to join in-person at the NACC offices or remotely. For those joining remotely, a link to join will be sent 30 minutes prior to the program. This will be via Microsoft TEAMs, not Zoom.

55 South Main Street #Ste 390
Naperville, IL 60540 United States

Registered Guests
14
Chairman's Circle and President's Circle Members