Lunch with a Leader: Nicholas Scarpino SVP Portillo's Hot Dogs
Lunch with a Leader: Nicholas Scarpino SVP Portillo's Hot Dogs
Friday, September 17, 2021 (12:00 PM - 1:30 PM) (CDT)
Description
This monthly series, limited seating, in-person event, highlights one local Community Leader/Influencer in a casual, friendly, sit-down atmosphere. Held in a private room at Sullivan's Steakhouse, both NACC and community members are given the opportunity to interact and ask questions to those that Naperville owes its past and present to, and during this lunch, perhaps share ideas on its future as well.
This month's event will be hosted by Nicholas Scarpino, SVP of Marketing of Portillo's Hot Dogs. This is a face-to-face meeting opportunity and is limited to 15 guests per event - so, be sure to register early!
Pre-registration is required.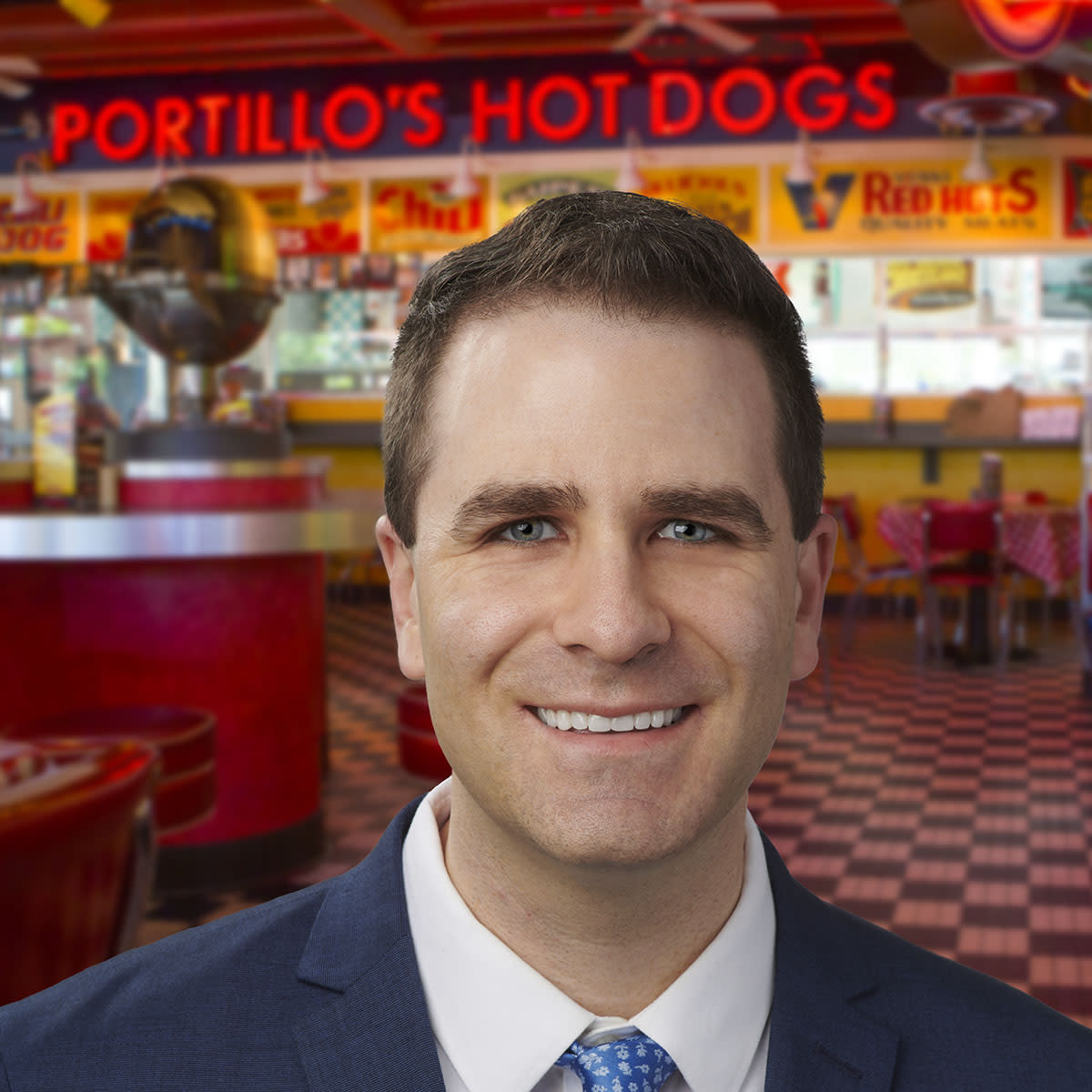 Nicholas Scarpino
Nick Scarpino is SVP of Marketing and Off-Premise Dining at Portillo's Hot Dogs, a restaurant chain with 65 locations, headquartered in Oak Brook, IL. Prior to joining Portillo's, he worked in digital advertising leadership roles at Google. Nick's first job at Portillo's was as a cashier for the brand while in high school. After 52 years without a formal Marketing function, Nick was hired to build the first Portillo's Marketing team, reporting directly to the CEO. He now oversees four aspects of the business:

• Brand Marketing & Communications
• Guest Services
• Field Marketing & Brand Partnerships
• Off-Premise Dining, including Portillo's Catering

Nick has a Bachelor's degree in Marketing from Notre Dame and a Master's degree in Integrated Marketing Communications from Northwestern. His favorite menu item at Portillo's is the Italian Beef n' Cheddar Croissant. He's a husband, twin, and a dad to four kids.
Images
Sullivan's Steakhouse
244 South Main Street
Naperville, IL 60540-5350 United States

Friday, September 17, 2021 (12:00 PM - 1:30 PM) (CDT)
Registered Guests
9
Chairman's Circle and Community Partners