Lunch with a Leader: Kimberly White, Executive Director, Career Networking Center
Lunch with a Leader: Kimberly White, Executive Director, Career Networking Center
Thursday, November 18, 2021 (12:00 PM - 1:30 PM) (CST)
Description
This monthly series, limited seating, in-person event, highlights one local Community Leader/Influencer in a casual, friendly, sit-down atmosphere. Held in a private room at Sullivan's Steakhouse, both NACC and community members are given the opportunity to interact and ask questions to those that Naperville owes its past and present to, and during this lunch, perhaps share ideas on its future as well.
This month's event will be hosted by Kimberly White, Executive Director, Career Networking Center. This is a face-to-face meeting opportunity and is limited to 15 guests per event - so, be sure to register early!
Pre-registration is required.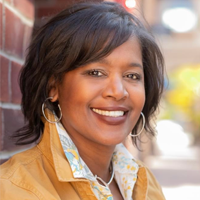 Kim White, Executive Director
Kimberly White is the executive director of the Career & Networking Center - a non-profit organization that provides job search resources to individuals in career transition.
She is actively involved in her community serving on the boards of the Indian Prairie Education Foundation and Turning Pointe Autism Foundation. She is the immediate Past Chair of the Diversity, Equity and Inclusion Committee for the Naperville Area Chamber of Commerce. Kim is the President-Elect of the Rotary Club of Naperville. Married to her high school sweetheart, Benny, they have two adult children.
Images
Sullivan's Steakhouse
244 South Main Street
Naperville, IL 60540-5350 United States

Thursday, November 18, 2021 (12:00 PM - 1:30 PM) (CST)
Categories
LUNCH

Chairman's Circle and Community Partners