Lunch with a Leader: Fire Chief Mark Puknaitis
Lunch with a Leader: Fire Chief Mark Puknaitis
Thursday, August 5, 2021 (12:00 PM - 1:30 PM) (CDT)
Description
This monthly series, limited seating, in-person event, highlights one local Community Leader/Influencer in a casual, friendly, sit-down atmosphere. Held in a private room at Sullivan's Steakhouse, both NACC and community members are given the opportunity to interact and ask questions to those that Naperville owes its past and present to, and during this lunch, perhaps share ideas on its future as well.
This month's event will be hosted by Chief Mark Puknaitis, Naperville Fore Chief. This is a face-to-face meeting opportunity and limited to 15 guests per event - so, be sure to register early!
Pre-registration is required. Masks are required when not seated.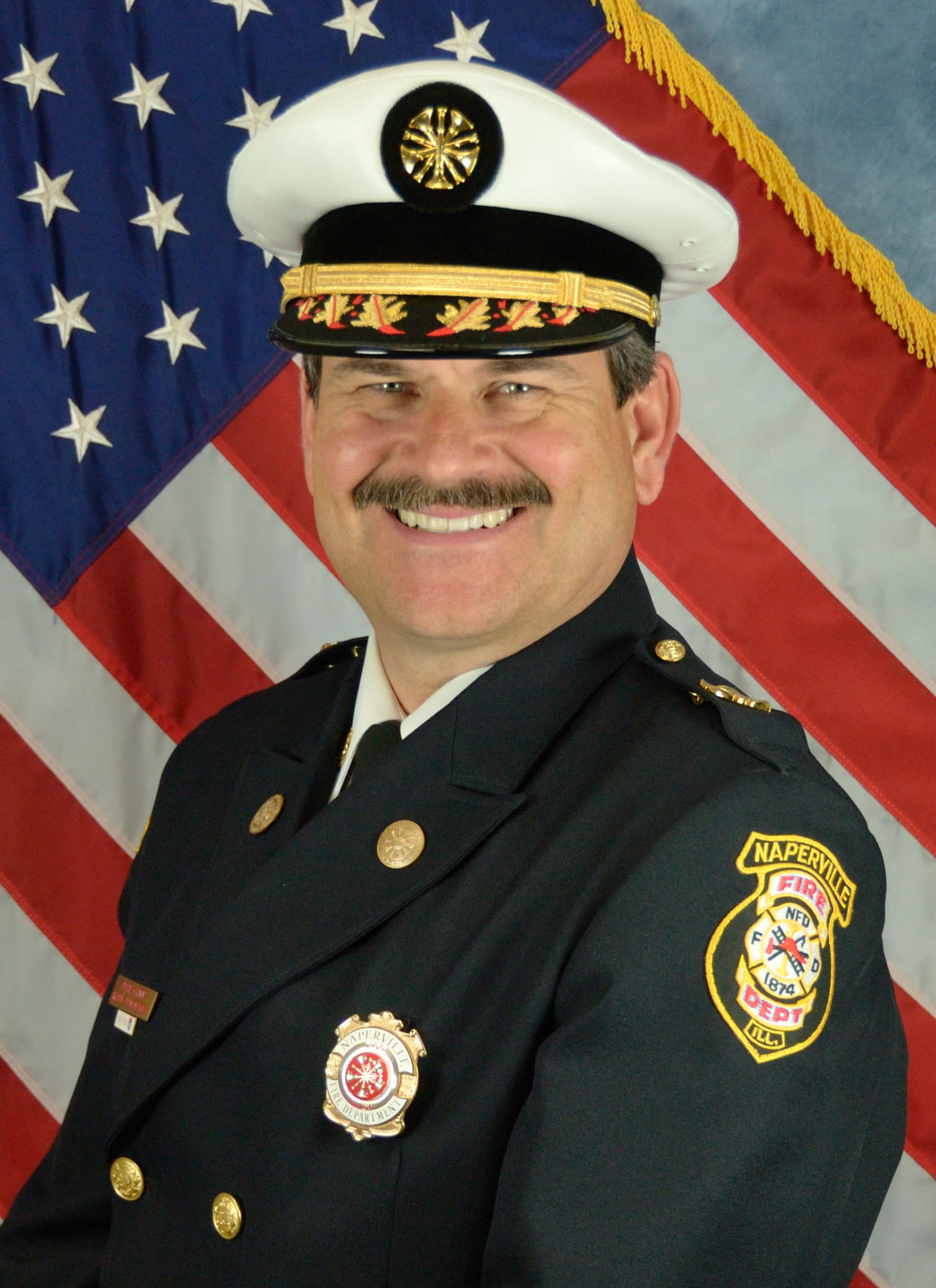 Mark Puknaitis
Naperville Fire Chief
Since 2008, Mark Puknaitis has been the Fire Chief for the City of Naperville Illinois for the past 13 years, Prior to that, he served with the Oak Park Fire Department for 23 years. Mark is a 36-year veteran of the fire service and has been instrumental in professional fire service and accreditation forums for the past 25 years.
Mark is president of the Great Lakes Fore Accreditation Managers (GLFAM) which was formed in 1997 to provide assistance and mentoring for fire agencies pursuing accreditation.
Chief Puknaitis is the Past President for the Illinois Fire Chiefs Association, Chairman of the Illinois Fire Chiefs Association Accreditation Committee and the 2009 recipient of the coveted Ray Picard Award as selected by the Center for Public Safety Excellence Board of Directors and Commissioners.
In 2017, Chief Puknaitis was selected as Fire Chief of the Year for the Illinois State Crime Commision.
The Chief resides in Naperville with his wife of 32 years. They have two sons and one daughter.
Images
Sullivan's Steakhouse
244 South Main Street
Naperville, IL 60540-5350 United States

Thursday, August 5, 2021 (12:00 PM - 1:30 PM) (CDT)
Categories
LUNCH

Chairman's Circle and Community Partners