Connecting CSR & DEI for Sustainable Success
Connecting CSR & DEI for Sustainable Success
Thursday, March 16, 2023 (7:30 AM - 9:00 AM) (CDT)
Description
Presented by the Corporate Social Responsibility and Diversity, Equity & Inclusion committees of the Naperville Area Chamber of Commerce
---
When you hear the buzzword sustainability – it's likely you only think about the environment. And, it may not sound like anything that applies to business. Our panel of Diversity, Equity & Inclusion (DEI) and Corporate Social Responsibility (CSR) leaders have re-defined sustainability into 4 PILLARS that blend DEI as well as CSR principles - systemic, workforce, environmental, and economic. This program is built to force you to think about sustainability in a different way, identify the reasons why sustainability matters for business, and highlight how you can implement each pillar inside your organization to gain a competitive advantage.
Systemic: How to sustain your Diversity, Equity & Inclusion efforts within your organization's systems and processes

Environmental: Improving the impact of your business on the environment as well as developing sustainable opportunities for your workforce to make a positive impact on the environment
Workforce: Increase your employee's efficiency and work performance by implementing sustainable interventions for employee mental wellness

Economic: Addressing the perceived costs associated with being sustainable and identifying how to remove the financial fear of integrating DEI and CSR principles in your business
Modern businesses of all sizes are gaining a competitive advantage by incorporating these pillars into their operations as they have learned that transforming a business into a sustainable one serves its modern workforce – fiscally serves the organization - promotes your position inside the community – and creates success. Our panel of subject matter experts will break down the best practices for businesses to implement the 4 pillars easily.
This program is intended for corporate citizenship and DEI professionals who work as part of a small department (if not the only person in your department) - leading your company in this invaluable work in the following areas:
Corporate Giving
Diversity Equity and Inclusion
Community Outreach
Sustainability
Corporate Social Responsibility
Environmental, Social and Governance
In addition to active learning inside the program - through a valuable workbook take-away - our panel will open for Q & A, and offer you the chance to meet others working in the same space to discuss best practices, as well as share resources and knowledge over light snacks and beverages.
MODERATOR
Mario Lambert
PANELISTS
Anita Knotts
Founder & CEO
Financial Viability
Anita Knotts is a highly accomplished senior executive with over 30 years of expertise in the financial services industry. In 2021, Anita launched her new business Lotus Women's Institute LLC. The mission of the organization is to attract, develop and advance women and people of color in financial services. She believes strongly that firms who implement initiatives to hire diverse teams - specifically for frontline roles - will have a competitive edge in the future.

Employee Mental and Health Wellness
Azizi Marshall is a leading Mental Health and Workplace Wellness expert teaching businesses around the world how to create and sustain the healthiest, most successful versions of their business possible – by actively engaging employees, leaders and business owners through interactive trainings, strategic mental health plans and creative wellness programs; engaging the WHOLE business so it can thrive. She has been featured in Oprah Magazine, CNN, NBC News, Thrive Global, Bustle, Reader's Digest, The Huffington Post, and the Chicago Tribune.
Ben Mjolsness
Sustainability Coordinator
Environmental Impact (CSR)
Ben was hired as the City of Naperville's first Sustainability Coordinator in June 2021. He collaborates with regional partners and all Naperville stakeholders to work toward a healthy, sustainable, and resilient community for current and future generations.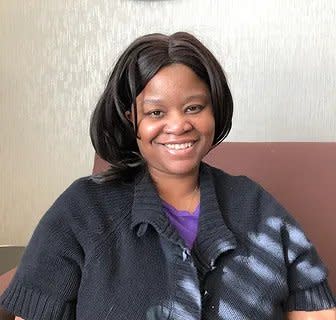 Tiye Sherrod
Owner Founder
Diversity, Equity & Inclusion
Tiye Sherrod is an expert in diversity, equity, and inclusion. She has been studying systems of oppression since her undergraduate days at The University of Michigan where she taught her first gender dialogue. Tiye holds a Masters degree in higher education and is currently a doctoral student at The University of Illinois for diversity and inclusion.
---
No refunds or credits will be issued.
IKEA
750 East Boughton Road
Bolingbrook, IL 60440-2279 United States

Event Contact
Linda Oglesbee

Thursday, March 16, 2023 (7:30 AM - 9:00 AM) (CDT)
Chairman's Circle and Community Partners