Business Works | International Trade Resources for Beginners
Business Works | International Trade Resources for Beginners
Tuesday, February 23, 2021 (1:00 PM - 2:30 PM) (CST)
Description
Learn how to take your market abroad. This is a power packed hour including discussions on resources at the local, state and federal level to support your move toward global trade. Topics include available grants, consulting and details about certificate of origins (e-certs) offered by the NACC and how this service can support your international trade efforts.
Panelists: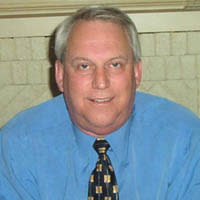 Richard Paullin, Executive Director, International Trade Association of Greater Chicago
Richard Paullin has been Executive Director of the International Trade Association of Greater Chicago since 1994. The Association is one of the largest and most active in the U.S., with over 500 members, most of whom are small and medium-sized businesses.
From April 2004 - April 2005, Mr. Paullin served as the Special Advisor on Manufacturing to the U.S. Under Secretary of Commerce for International Trade. In November 2001, he represented the President's Export Council as a Cleared Advisor to the U.S. Trade Representative at the Fourth World Trade Organization Ministerial Conference in Doha, Qatar. In 1987, he was first appointed to the Illinois District Export Council by the U.S. Secretary of Commerce. He is currently serving an eighth consecutive term; he served as Chairman from 2000 - 2018.
In his newest role as Executive Director of the Livestock Exporters' Association since 2016, he can now definitively answer in the affirmative the question: Do pigs fly?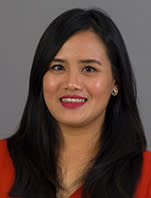 Jean Lin, Program Manager, Illinois SBDC International Trade Center, Business Development Center at College of DuPage
Jean Lin is the Program Manager of Illinois SBDC International Trade Center at College of DuPage. With more than 10-year international business experience, emphasizing consumer products, she has successfully brought brands to new markets and driven growth across the world.
With a background and focus in export strategic planning, product development, and global supply chain management, Jean brings valuable trade knowledge and diverse cultural insight to the table.
Born and raised in Taiwan, Jean is a bilingual speaker in English and Mandarin Chinese, she is currently learning Japanese and Spanish. She is a Certified Global Business Professional (CGBP) by the National Association of Small Business International Trade Educators (NASBITE International)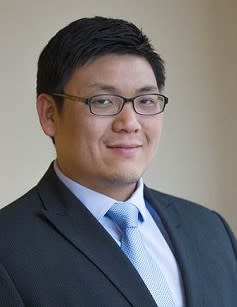 Dan Kim, Senior International Trade Specialist, U.S. Commercial Service Chicago
Dan Kim is a Senior International Trade Specialist with the U.S. Department of Commerce, U.S. Commercial Service in Chicago, Illinois. He covers the advanced manufacturing, automotive parts/services equipment, railroad equipment, logistics services, and plastics industry sectors as well as the Asian region for the Chicago office. As an International Trade Specialist, Dan offers customized export counseling to companies who wish to increase their exports and foster their international expansion efforts.
The U.S. Commercial Service is an agency of the U.S. Department of Commerce with 109 offices located in the United States and 128 locations throughout the world in Embassies and Consulates. The mission is to increase the number of successful U.S. exporters and support their entry into new markets; to promote job creation; and to increase the international competitiveness of U.S. industry by providing a single point of contact for export marketing and trade finance for small and medium sized businesses.
Prior to joining the Commerce Department, Dan worked for the Korea Trade Promotion-Investment Agency (KOTRA). There he specialized in connecting international SMEs to major corporations with extensive experience in automotive, commercial, pharmaceuticals, medical, and industrial applications. As an international trade delegation specialist and then a global business development manager, he launched several new products into the U.S. market and established strategic partnerships. He has considerable hands-on knowledge dealing with the challenges of exporting new products into an established market, and first-hand experience dealing with Asian cultures and business practices.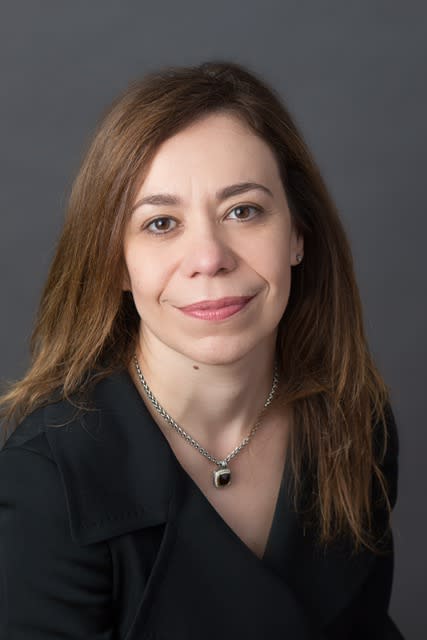 Margo Markopoulos, Director, Office of Trade & Investment, Illinois Department of Commerce & Economic Opportunity
Margo Markopoulos serves as the Director of the Illinois Department of Commerce, Office of Trade and Investment. As the Office Director, she leads the Department's strategies to increase exports and to attract foreign direct investment to the state through a network of six regional foreign offices.
During her 14 years at the Department of Commerce, Margo has assisted hundreds of Illinois companies with expanding their global footprint through exports and led numerous foreign trade missions, including the State of Illinois' historic humanitarian mission to Cuba in 1999, which brought the first sitting U.S. Governor to the island in over four decades.
Margo also previously worked as an International Policy Consultant for Fortune 500 corporations, and managed foreign business delegations to the U.S., encouraging bilateral trade.
Margo received a Bachelor of Arts degree in Political Science from the University of Illinois in Chicago and is a certified International Protocol consultant. Since 2003, she has been a member of Children's Service Board of the Ann and Robert H. Lurie Children's Hospital in Chicago and is active in several international trade organizations. Margo is a native of Illinois and resides in Chicago with her husband.
Wendy Baggett, American World Trade Chamber of Commerce
Wendy Baggett serves as President and CEO of The American World Trade Chamber of Commerce. AWTCC is a national chamber whose mission is to encourage the export of goods and services from the United States by providing international best practices and compliance solutions.
Wendy was the first Chamber executive in the United Sates to earn accreditation for International Certificate of Origin (ICC) training from the International Chamber of Commerce World Chambers Federation (WCF). She also serves on the ICC WCF International Certificate of Origin Council as the North American Regional Coordinator. The council meets twice yearly to review the guidelines, evaluate trends and monitor issues with international exports.
Wendy is active in her community by serving on numerous nonprofit boards focused on business growth, education, financial literacy, community improvement, cultural enrichment and leadership development.
PROGRAM PARTNER:

Event Contact
Lindsay Ewing

Tuesday, February 23, 2021 (1:00 PM - 2:30 PM) (CST)
Registered Guests
32
Chairman's Circle and Community Partners