Business Power Hour Presented by Speakers Bureau: What Could Possibly Go Wrong? (Hybrid Program)
Business Power Hour Presented by Speakers Bureau: What Could Possibly Go Wrong? (Hybrid Program)
Wednesday, October 13, 2021 (11:30 AM - 1:00 PM) (CDT)
Description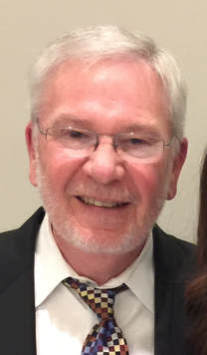 Thomas Herman
Please join Thomas Herman, managing Director, CRO Executive Round Table. Whether you are a solopreneur, entrepreneur, small, medium, or big business, if the pandemic has taught you anything – it is that surprises can come at you at the worst time possible. How do I think about and plan for unwanted surprises? We will look at - Where can bad news come from? Who can I trust? What is my plan B or C? What does a PIVOT look like?
For Future Members:
As you consider Chamber Membership, you are welcome to attend up to three (3) Chamber events, at the Non-Member rate, prior to joining. After attending three (3) events, we welcome your continued participation upon becoming a Member.
Events Cancelation Policy
If you register for an event and are unable to attend, a 24-hour notice is required or you will be invoiced. Note: If you have registered and are unable to attend, you may transfer to a fellow employee without penalty.
Need a speaker? Don't know where to look? Look no further than the Chamber! The Speakers Bureau consists of professional speakers who cover a wide variety of topics such as business development, communications skills, health and wellness, sales and marketing, and more. The speakers share their experiences to help Chamber members and the community, in general, grow, develop, and improve both personally and professionally.

Interested in hearing these Speakers Bureau members? Join us on the second Wednesday of each month from 11:30 am - 1:00 pm for our Power Hour presented by Speakers Bureau. Each month a different member will give an educational presentation.

Contact staff liaison, Linda Whitaker at lwhitaker@naperville.net or 630.544.3377, with any questions.
Naperville Area Chamber of Commerce
55 South Main Street #375
Naperville, IL 60540 United States

Wednesday, October 13, 2021 (11:30 AM - 1:00 PM) (CDT)
Categories
Speakers Bureau

Chairman's Circle and Community Partners