Director of Membership- Naperville Area Chamber of Commerce
Director of Membership- Naperville Area Chamber of Commerce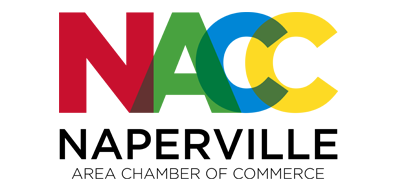 Naperville Area Chamber of Commerce
Reports To: President/CEO
Supervisory Responsibilities: Has supervisory responsibilities
Salary Grade: Salary plus Commission FLSA: Exempt
This is a senior-level position within the Chamber that involves front-line engagement. You won't be sitting behind a desk all day. The Director of Membership serves as the liaison between NACC and its current members. Our membership includes over 1,100 businesses and individual entrepreneurs throughout the Western Suburbs of Chicago. The role requires the Director to meet with and learn the Member's needs and cater to those needs to ensure that the Membership receives the full benefit of Chamber Membership.
The Director of Membership oversees staff responsible for business development and new member sales.
The position requires expertise in communication, inside sales, member engagement, community involvement, and building a network to sustain membership levels. The primary focus of the position is to build relationships with our existing membership and retain existing membership, as well as increase Member engagement in programming and community events. Additionally, this position requires the Director to learn the Memberships' needs, solve problems for our Members and ensure that the Members are engaged, involved and retained year over year.
Provides one-on-one customer service to Members, facilitates engagement opportunities, and provides insight on strategies to maximize Membership.
Coordinate outreach, whether it be face-to-face or virtual meetings with members to develop relationships with both new and existing members to facilitate maximum chamber participation and satisfaction. Assess the needs of members and diagnose challenges members may be experiencing as a Chamber member
Implements retention reporting and develops ways to track changes in the membership base. Consistently tracking and analyzing the membership, notice membership trends, and come up with ways to raise retention rates and increase member engagement.
Enact strategies to increase Membership satisfaction and retention.
Must be comfortable calling members who are overdue to work on decreasing our accounts receivable
Manages and distributes assignments accordingly with the Membership team to ensure an effective retention communication strategy to include email, written letters, personalized note cards, welcome and retention phone calls, and other forms of communication to current members
Leads Member Success Orientation every other month and meets with Membership Oversight Chair from the Board of Directors on a regular basis
Participation with membership programs within the chamber including but not limited to: Chamber Ambassador, Luncheons, Ribbon Cuttings, New Member Orientation, President's reception, etc.
Drives a market presence and participates in activities that increase awareness of the Chamber
Collaborates with the CEO of membership budget, development and execution
Other duties as assigned by the President/CEO
Lead membership team to meet or exceed overall membership budget, specific focus on meeting/exceeding designated Membership renewal target

Lead the membership team to grow the number of member businesses and work to grow retention numbers year over year

Meet and connect with a set number of Members a Month

Sell advertising, sponsorship, and membership upgrades

Collect data on membership, analyze trends, come up with ways to better serve our Members
5-years relevant experience preferred
Knowledge and understanding of the Naperville Community
Customer service experience, ability to cold-call, and comfortability to do drop-in meetings, and speak in front of large or small groups

Management/Leadership experience preferred

Ability to research trends in this space and see a bigger picture and pitch changes or be abreast of developments

Proactive, can-do attitude, follow-through, resourcefulness, attention to detail and strong verbal and written communication skills, and people management experience

Collaborative management style and will be asked to coordinate and direct activities of peers, team members, and volunteers all to a common goal and expected results

Computer skills: MS Office, Outlook, Excel, and Chamber Client Management software (Growth Zone)

Proficiency with social media tools is required

Undergraduate degree preferred
Prior management experience

Independent, self-starter who thrives on immersion in a rapidly changing environment and excellent problem-solving and analytical skills

Ability to multi-task, exude strong time management skills

Ability to work with all levels of management and to lead and direct others

Ability to build positive relationships and influence

Strong attention to detail

Motivational leader
Why Naperville Area Chamber of Commerce?
Remote work environment, some in-person events and in-person meetings are required for this position
Simple IRA Match

Health/Dental/Vision insurance available

Mileage reimbursement

Open PTO Plan with Approval

Professional Development Encouraged and paid for by the company
Send a cover letter and resume to Kaylin Risvold at job@naperville.net. In the cover letter, please be specific on why you are the best candidate for this position and give examples of how you would get to know and grow our Membership during your first three months. Please also include who referred you to this job, or where you saw the listing. Applications without cover letters will not be considered. Applications will not be accepted after Tuesday, January 26, 2021.
Additional Info
Education Level : High School, Bachelors Degree, Associate Degree
Experience Level : Mid to Senior Level, Director
Job Function : Customer Service, Sales